Zero Energy Bill?  That's right!  We are so confident in our new home build in the Oakland Hills that we are guaranteeing zero energy bills.  In fact, if there are any energy bills, we will pay them for the first three years!  So how can we do that?   High performance all electric design, perfect mechanical system,  quality insulation installation, proper building and system commissioning, and a small solar electric system on the roof are some of the reasons.  The main reason is the passion we have for making homes great!
For the last seven years we have been retrofitting and building homes for supreme air quality, comfort, and efficiency.  Through hard work, data collection, and feedback loops we have learned how to optimize affordable technologies in our homes to get the highest performance possible.  This home is designed to use less power than the solar generates and we guarantee with our own money that it will.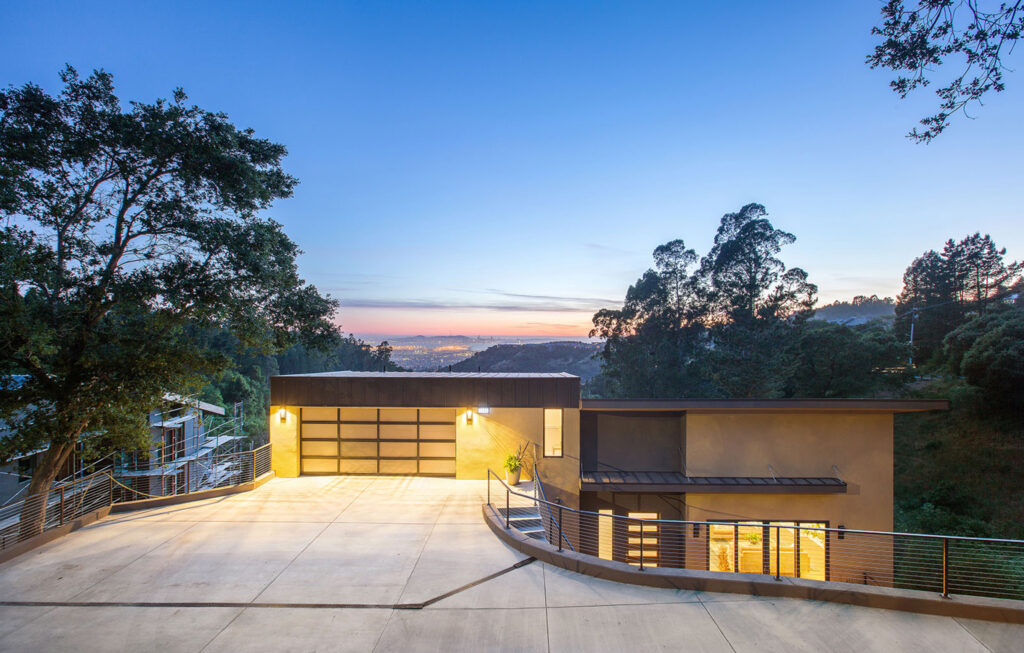 This home build is a partnership project between brothers Keith O'Hara (Eco Performance Builders) and Scott O'Hara (Scott O'Hara Construction) along with friend and renowned mechanical engineer Glenn Friedman.  This isn't the first time we have done this.  We built and sold a guaranteed zero net energy home in 2014.  Because we installed circuit by circuit monitoring on the home we were able to learn  A LOT about how the home uses energy.  With over two years of data we are showing only 60% of the energy produced is being used by the home.  That is fantastic!  With a surplus of electricity they actually get a check at the end of the year from PG&E!  Cool right?!  I actually sat down with the new owner a few months ago and over a beer we crunched the numbers and he could have driven around 30,000 miles for free if he owned a Tesla.  Wow! That is so cool!  If this home works out half as well as that one it will be a great success in our eyes.
Here are the usage and production details of the last ZNE home we built and sold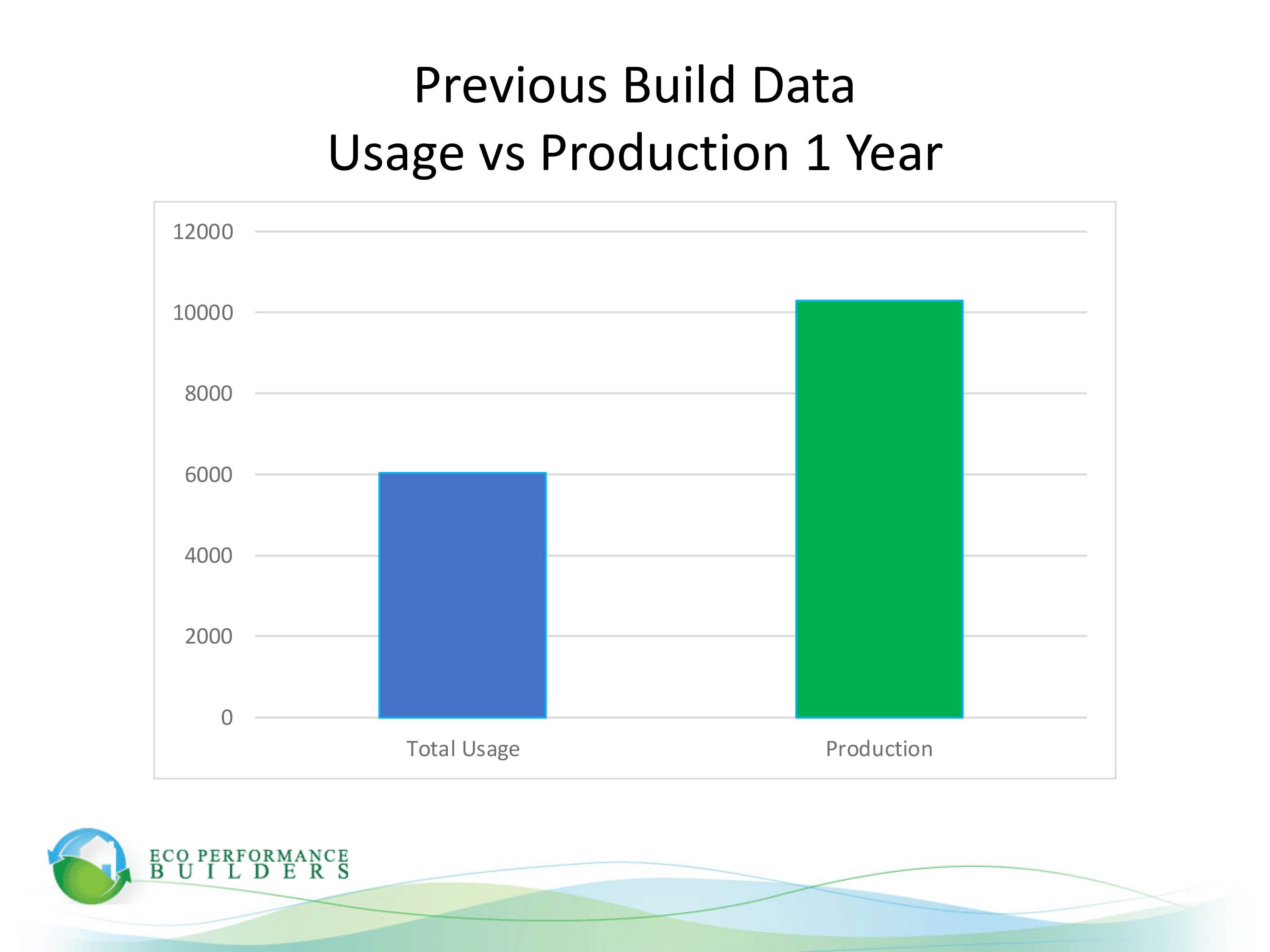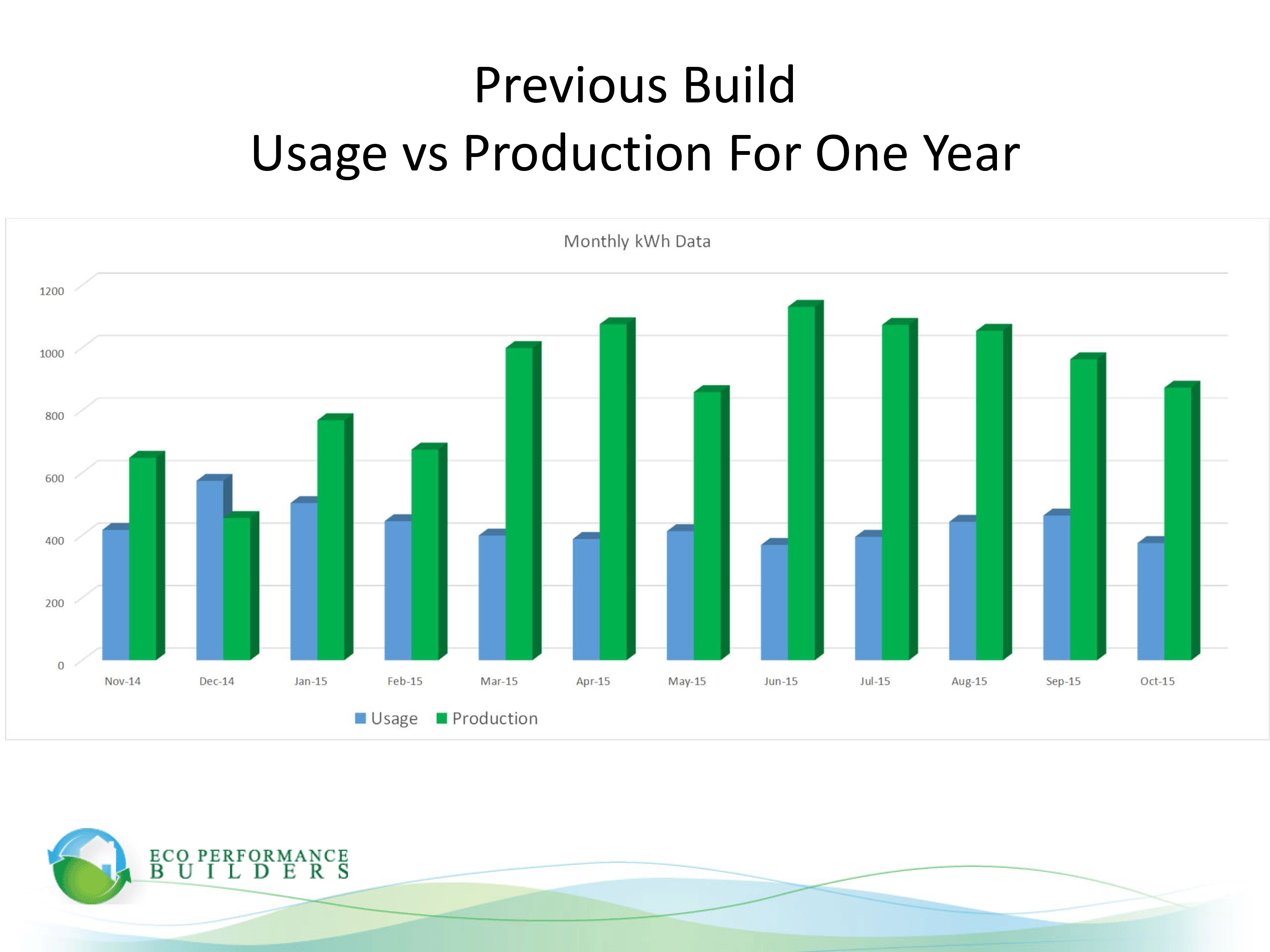 We are very excited to put this home on the market and welcome the new owners to a great living experience.  From the optimum air quality supplied by the filtered fresh air ventilation system, less than 2 degree differences from room to room, to the zero energy bill/carbon neutral living, we know they will appreciate all of our hard work.
It looks like the SF Chronicle is excited about it too.  Check out the article they wrote about it here  Skyline ZNE Home
Here are the geeky details of the home
High-Performance Design: This home is purpose-built for air quality, comfort, efficiency and durability. Each detail of the heating, cooling, ventilation, insulation and air barrier systems is designed to work perfectly together to create a healthy, comfortable, carefree environment without energy bills.
Zero-Bill Guarantee: We are so confident in the design and build of this home that we are guaranteeing there won't be an energy bill. If there is an energy bill within the first three years, we will pay it. This all-electric home is designed for health, comfort and efficiency, and we stand behind our work.
Heat Pump Heating and Cooling System: A heat pump is over 300% efficient with all leak free ducting in conditioned space. The system is virtually silent and has high filtration filters.
Ventilation­­ System: A separate-balanced ventilation system brings in fresh, filtered outside air and removes old, stale indoor air at the same time. In addition to the home's tight build, the system ensures optimum, controlled air quality and moisture management.
Cellulose-Filled Walls: The house was sprayed with cellulose for wall insulation, which is a tried-and-true way of insulating houses with air quality and performance in mind.
Vapor Barrier: The crawlspace is lined with a 15 mil thick plastic vapor barrier to improve indoor air quality, comfort and building efficiency.
Water Sense: A tank heat pump water heater and our plumbing design minimize cold-water waste, energy usage and wait time at hot water fixtures. Our goal is one-to-two-cups of water per fixture before hot water pours out of the faucet. This, along with the low-flow fixtures and the drought-resistant landscaping, makes this house one of the lowest water usage homes around.
No-VOC Paints. All interior paint is no-VOC (volatile organic compounds) to further guarantee better air quality.
Appliances: All appliances were chosen to match the design of the home: durable, user-friendly and, of course, energy efficient.
Monitoring System: The house is equipped with a full monitoring system of electrical usage, solar production, and heating and cooling equipment performance.
Durable Construction: We built this home to look and feel elegant, and to last the test of time From high-quality construction and mindful design to efficiency and comfort, this home is as good as it gets.
And here are the creature comforts of the home
With beautifully framed Bay and San Francisco views from nearly every room, this brand new four bedroom, three and a half bath custom contemporary exemplifies drama and elegance. Offering a sophisticated open plan accented by soaring ceilings and walls of glass, the airy great-room design provides an ease of flow within the interior spaces, and between indoors and out.
The main level is defined by a lofty entry, dramatic living room, dining area and spectacular chef's kitchen. The living room boasts ceilings that slope up to 19′, a custom inset ribbon fireplace, double sliding doors to the lovely Brazilian walnut deck and spectacular views. The kitchen features custom rift-cut oak cabinets, quartz counter-tops, induction cooking, stainless appliances, a pantry and a fabulous natural stone island with prep sink. The dining space floats seamlessly between the kitchen and great-room and provides incredible sunset and city lights views and access to the deck. An en suite bedroom on this level is the ideal space for a guest bedroom or home office. Enjoy morning coffee, a glass of wine or a casual meal on the view deck or on the front patio, private and protected from the on shore breezes.
Downstairs is a cozy family room – an intimate contrast to the voluminous upper rooms – the laundry room and three spacious bedrooms, including the master suite. Overlooking the vistas beyond, the master features a walk-in closet, Brazilian walnut deck and an opulent spa bath with soaking tub, exquisite tile work and beautiful views. The two additional bedrooms share a bath with a double width vanity, decorative tile shower and generous tub.
Set above it all in the Oakland Hills – minutes to parks, world class biking, shopping and freeways – this home is not only stunning to behold, but promises to be incredibly comfortable, supremely healthy and exceptionally efficient.
– See more at: 5685skyline.com